Labeling Denver's Next Improv Star as a competition is a bit disingenuous. A live, improvised show at the Bovine Metropolis theater in Denver, CO challenges its contestants cast by working together in groups for 14 weeks in a series of surprise challenges, culminating in the finale with 2017's four finalists: Brittany Lee, Dre Ford, Elizabeth Komos, and Luke Biedscheid. This is the eighth season of DNIS, and through each week's challenges, each player must help and elevate their competition to succeed themselves.
As soon as opening night happened, it felt like we're totally here to support each other… putting on a good show and doing good improv.Elizabeth Komos
Every improv scene is built by the choices of each of the players and their combined choices create something new and unexpected for the audience and the players themselves. Improvisers will use terms like gifts, elevate, heighten, "Yes, And", all defining different methods of working with your other players to create together. This level of collaboration isn't just unique to an improv competition, but it's also critical. Brittany put it best, "I don't really feel like I walked into it feeling that competitive angst. I don't know what their strengths and skills are, but they all have something to offer and help me grow, just like I have a lot to offer them." The coaches and judges reinforced this idea during their rehearsals and the finalists found focusing on the performance was the largest contributor to their success.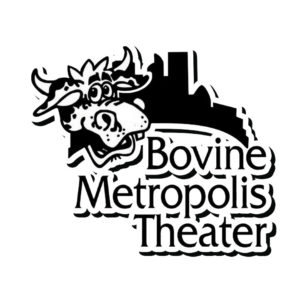 Out of the four finalists, Luke Biedscheid experienced things quite differently. Eliminated part way through the competition, he was relieved at the time to step away from the show. "I started getting into a state of mind where I was really unhappy with the way I performed every night. The shows started getting worse… I couldn't trust myself in shows and if I couldn't trust myself I couldn't trust other people either." Other finalists expressed some of the same difficulties with getting in their head and that having a negative effect on their performances. For Luke, the break from the show was met with a personal tragedy that reset his focus. When given the opportunity to get back onto the show with the elimination challenge, he realized, "This is a thing I love. I'm going to get back to making giggles!" That drive has brought him to the finale and has been reflected in every scene since his return.
One weekend in March I ran a half-marathon on a Sunday in New York. I had to do the show, take a red-eye flight, literally land, then go run the half-marathon.Brittany Lee
The 4 month DNIS season was a large commitment for every one of the finalists. "There were times were I'd have OTS [On The Spot] rehearsal and then run DNIS that night. The commitment wasn't too much… once the show started and that adrenaline kicked in, didn't matter," said Dre. While they didn't know how long they would be part of the show, each finalist was also part of other shows or rehearsals. Brittany's involvement in other shows was viewed as a benefit; it gave her an opportunity to keep her skills fresh.
For Elizabeth, DNIS was her first improv audition. "I was feeling really excited when I was cast, but also slightly terrified." She had auditioned specifically to get over a fear of auditioning, but suddenly found herself in a new situation. "I was shocked and then really excited, then super scared and intimidated, knowing that there were other people doing the show that had more experience than I did. Then I ended on excitement again."
I reached out to fellow improvisers. It was a lot of self-reflection. How do you take that feedback and make yourself a better improviser.Dre Ford
With each week passing, the cast began to dwindle as more individuals exited the show. While this meant each of our finalists were moving on, it also meant that they were watching friends be eliminated. "You never want to see anyone go home or have that rough scene," said Dre. The cast has actually been doing a ritual before each show while the video introducing the entire cast is played for the audience. Dre explained, "We have a little toast and we pour out some of the invisible alcohol for all of our fallen improvisers."
Our first scene together, [Brittany] just stomped out in the middle of the stage and she gave me this death stare. Oh God, I've got to go in there. For the rest of the show she was the very powerful wife of mine and I cowered before her.Luke Biedscheid
With the sold out finale, the improvisers were sad to know the show was coming to an end, but happy to continue doing what they love. Each of them is continuing the tradition of putting on great shows through Bovine house teams (performing Monday nights and at various shows throughout the week), as well as on prime time shows such as On the Spot and unique productions such as Improv Cabaret.
Finally, when asked about their own strengths on the stage, each finalist found it a challenge to answer. After all, they spend their time focusing on their other performers. Luke put it best: "It's kind of hard to think what my strengths are. I'm going to say my beard."
Photography by Eric Farone
Bonus Video
During the interviews, I asked all 4 finalists, "What do you love about each of your other improvisers?" These were their replies, using their own voices.