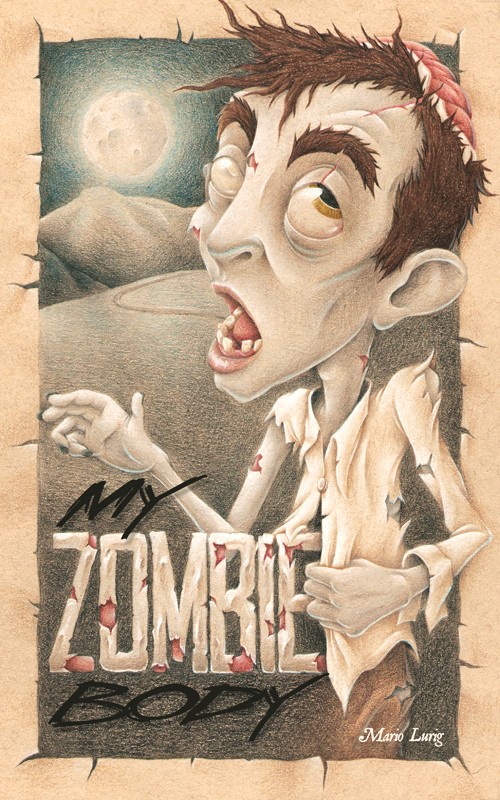 Who Designed the Cover?
Glad you asked! The cover was designed by Matthew Clark of Denver, CO, USA. He has a website showcasing his work: MatthewClarkArt.com. The digital edition was illustrated in color pencil.
More Info About Matt
Matt's childhood influences came from Saturday morning cartoons, old Walt Disney classics and children's books. His current style continues to be shaped and inspired by these influences.
After dabbling in graffiti for a while and going to school to become a graphic artist, Matt decided to pick up a brush and start painting with acrylics. Acrylics brought new life into the characters and scenes that he created, that he could not achieve with other mediums.
A Word From the Author
I was introduced to Matt's work after picking up a print of one of his originals at a charity auction. I've had two pieces from him hanging in my living room for the last few years, and this book gave me the opportunity to reach out to a talented local artist to create something unique for the book's cover image. I'm thrilled to see it and share it with the readers, and in turn, support a local artist's work.